FABOOL Laser CO2 Manual
X-axis Unit Assembly
Parts List
| Parts | Detail | Qty |
| --- | --- | --- |
| 848mm V-Slot | aluminum frame (20 x 40mm) | 1 |
| wheel plate motor mount unit | | 1 |
| wheel plate x-axis unit | | 1 |
X-axis Unit Assembly
Unfix two nuts in the upper side from wheel plate x-axis like the picture below.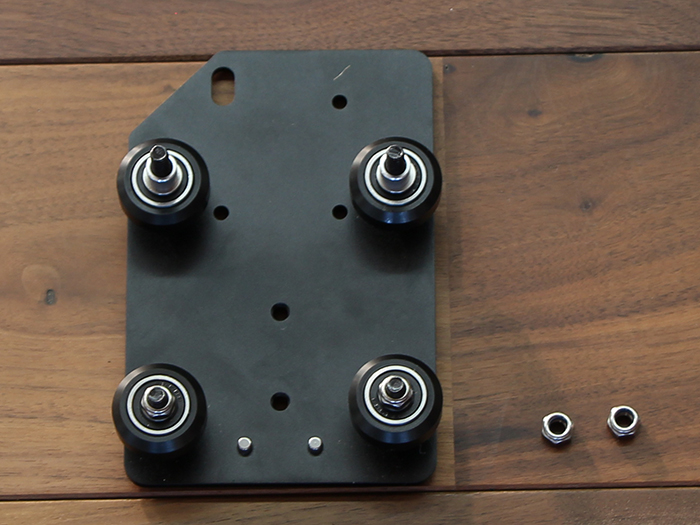 Set wheel plate motor mount unit in wheel plate x-axis. Please be careful of the direction.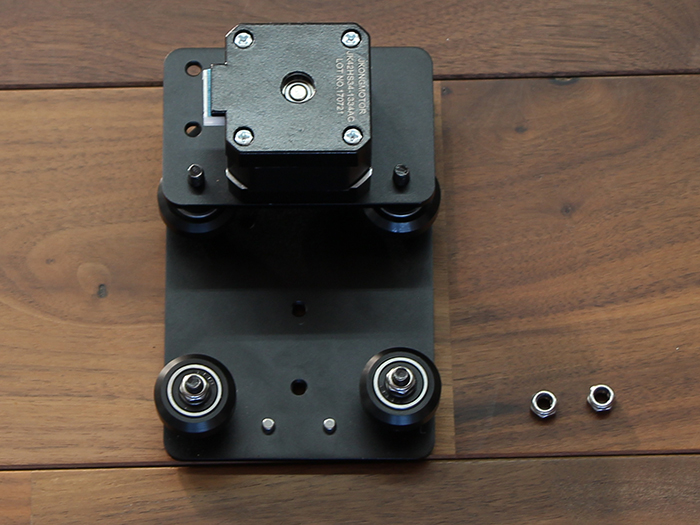 Put the two nuts which was removed back in the place.
※Fix firmly not to move wheel plate motor mount unit.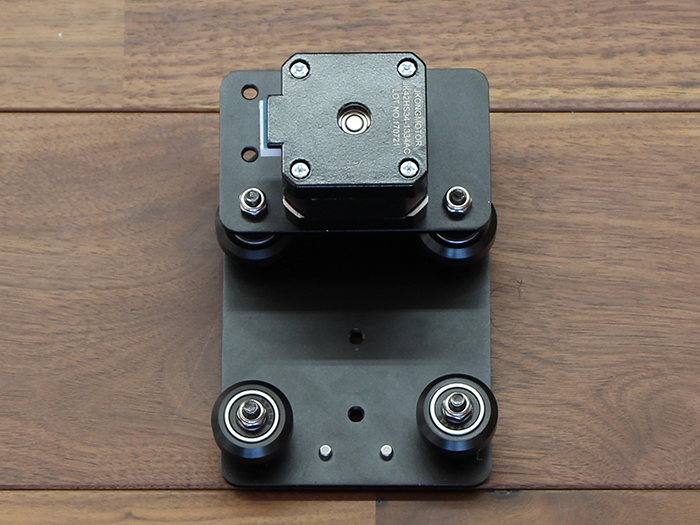 Slide X-axis unit in 848mm V-slot.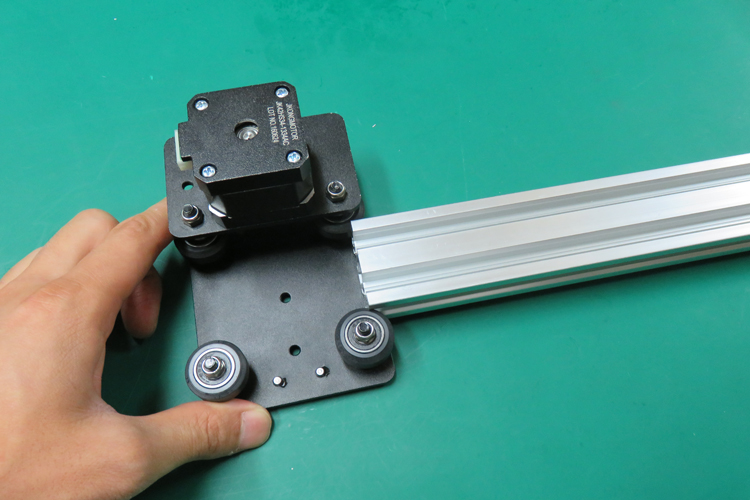 Check X-axis unit whether it slides smoothly on V-slot.

Here is the movie of the proper slide on V-slot.
Please try to adjust the eccentric spacer with spanner if the slide does not work well.
For adjustment of eccentric spacer, please see "X-axis Assembly" –>"Structure and Adjustment of Eccentric Spacer" in the manual of FABOOL Laser Mini.
After adjustment, please take off X-axis unit from V-slot.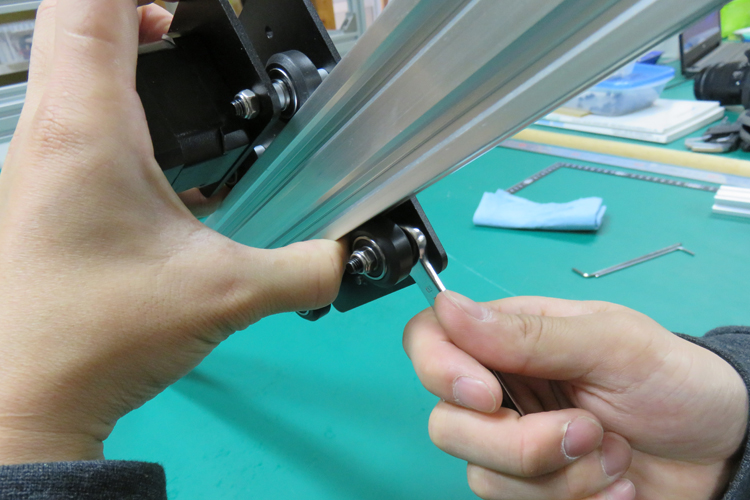 X-axis Unit Assembly is completed.