FABOOL Laser CO2 Manual
Cover Attachment, Assembly Final
Parts List
| Parts | | Qty |
| --- | --- | --- |
| cover top back | | 1 |
| cover back | | 1 |
| cover back acrylic | | 1 |
| M5×8 low head bolt | | 4 |
| M5×6 low head bolt | | 14 |
cover back attachment
Attach cover back with M5×6 low head bolt.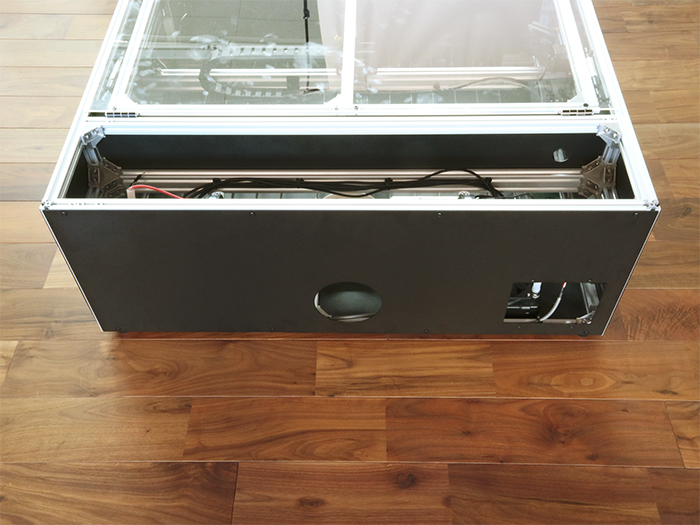 Duct attachment
【* If you purchase the Exhaust Fan Kit, please attach the duct following instruction here.】
Put hose clip on washer socket.
(*Do not tighten it yet.)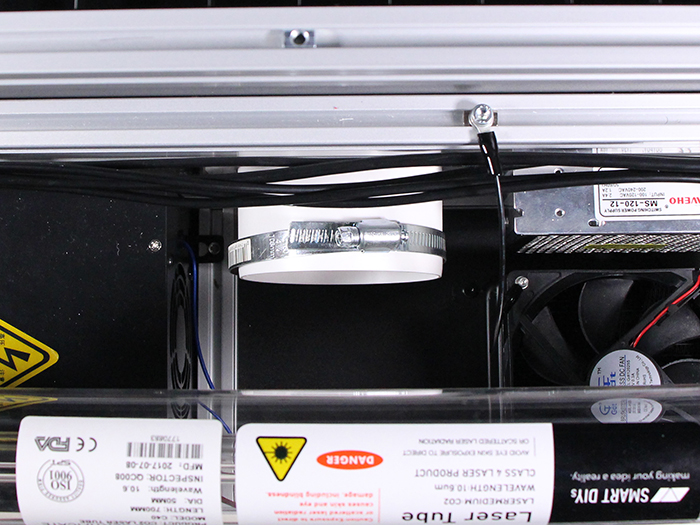 Connect duct to the washer socket.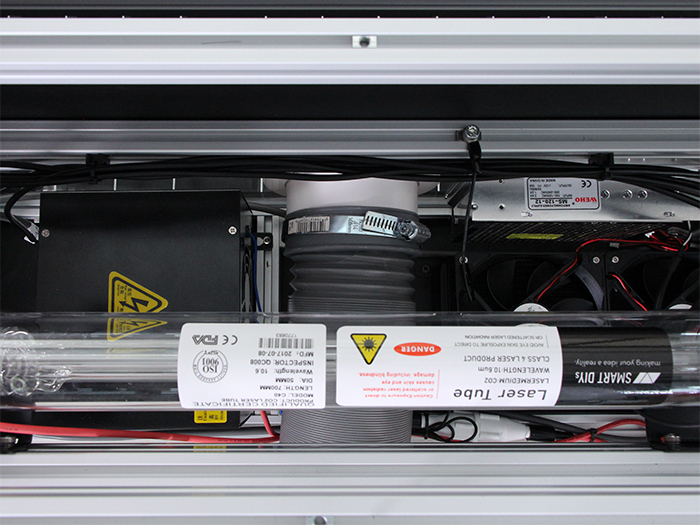 Tighten the hose clip with driver and tighten the duct.
(*Tightening too hard will break the duct. Please be careful not to tighten it too hard.)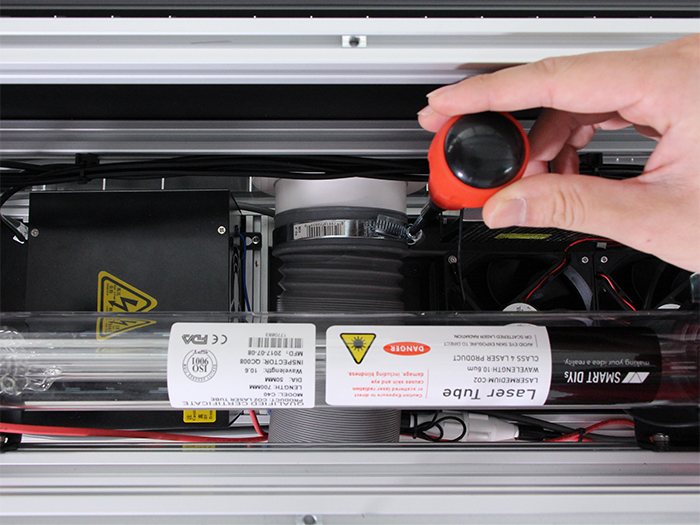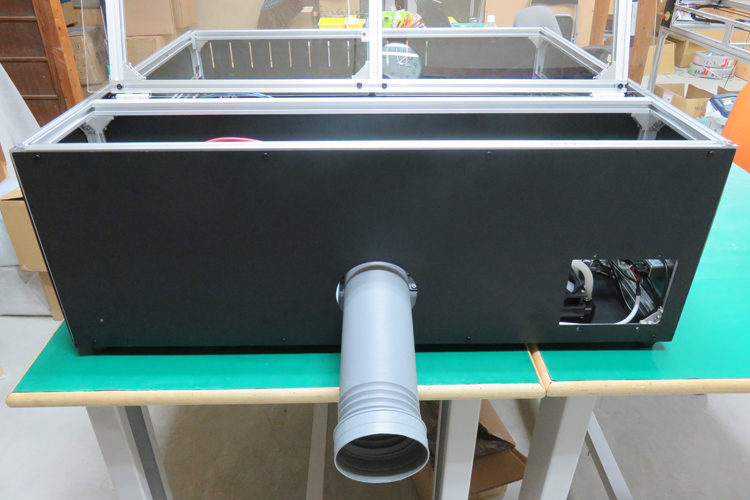 cover top back attachment
Attach cover top back with M5x6 low head bolt.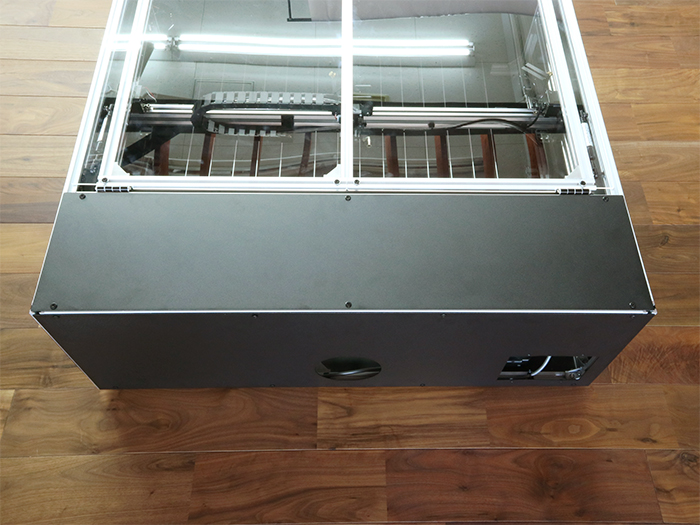 Attach cover back acrylic using M5x8 low head bolt.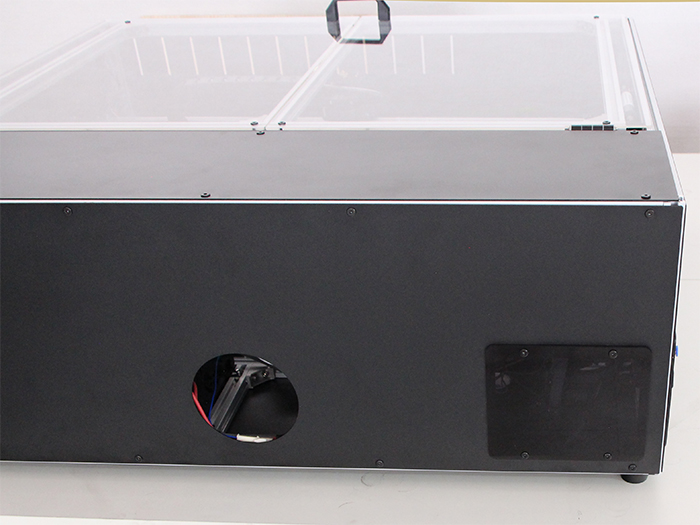 Assembly of body of FABOOL Laser CO2 is completed!