Working Bed for FABOOL Laser Mini Manual
Working Bed for FABOOL Laser Mini
Working Bed for FABOOL Laser Mini
Parts List
| Part | Details | Qty |
| --- | --- | --- |
| 510x510mm working bed | Stainless steel | 1 |
| rubber foot | | 5 |
| M5x6 low head bolt | | 6 |
| M5x8 low head bolt | | 2 |
| Thin bracket | | 4 |
| M5 nut | | 2 |
Attachment of Working Bed for FABOOL Laser Mini
Attach five rubber feet on the back of working bed.
The side with small bump around the holes is back.

Attach thin bracket to the machine body with M5x6 low head bolt.
Attach it inside for the legs in the back.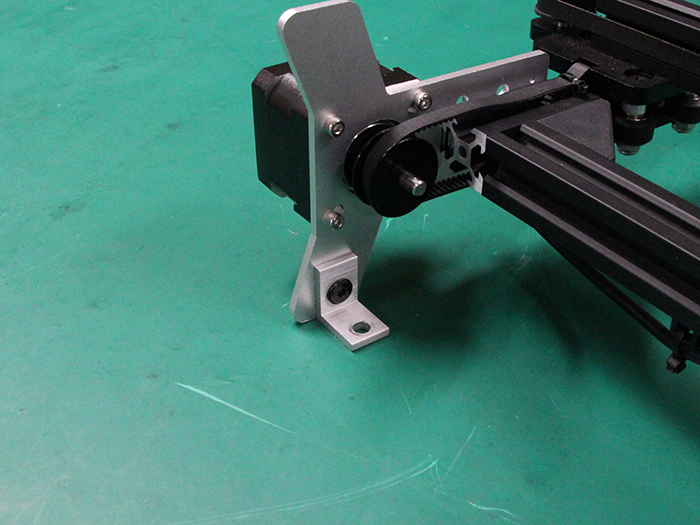 Attach it outside for the legs in front.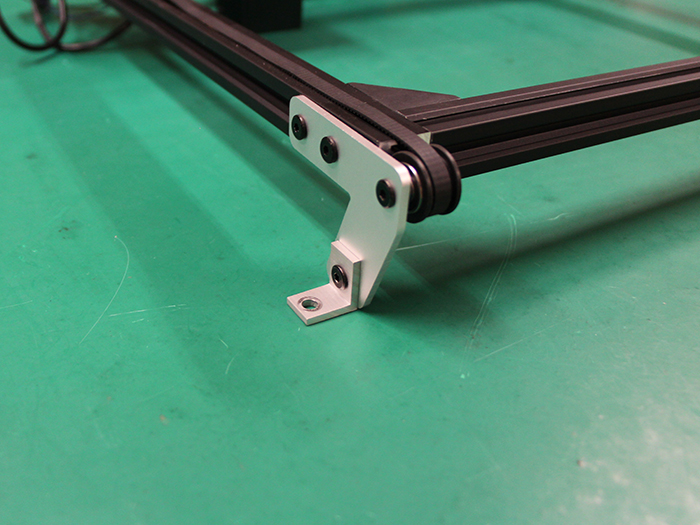 Attach the working bed to the body machine.
First, attach two back legs to smaller holes using M5x6 low head bolt.
Do not completely tighten the bolts.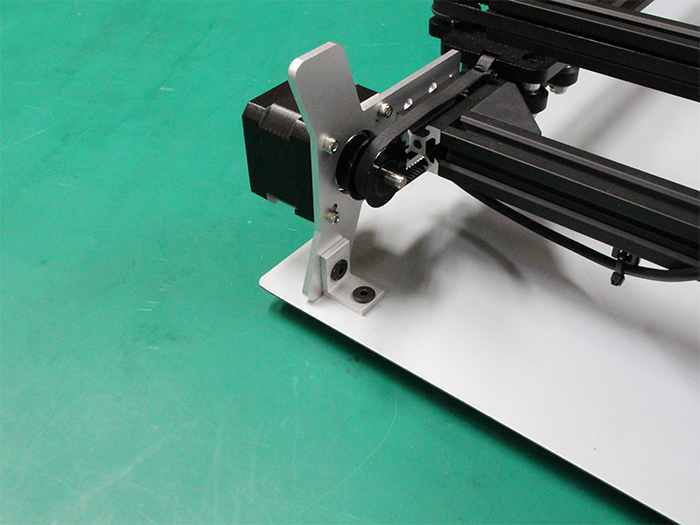 Next, attach two front legs to long holes using M5x8 low head bolt and M5 nut.
Then, tighten all the screws.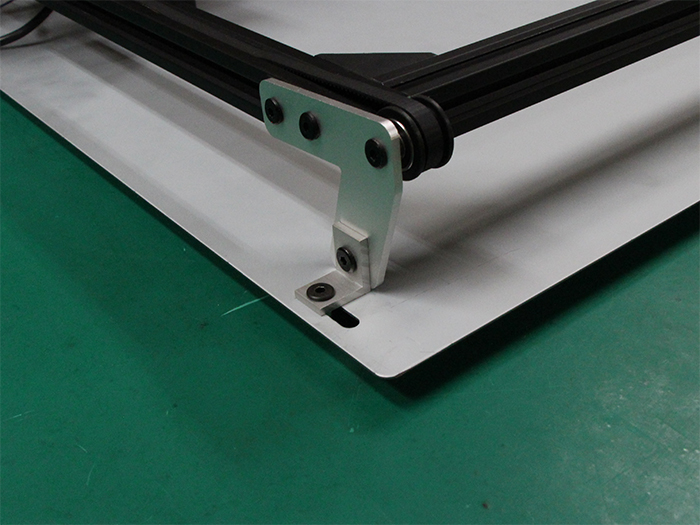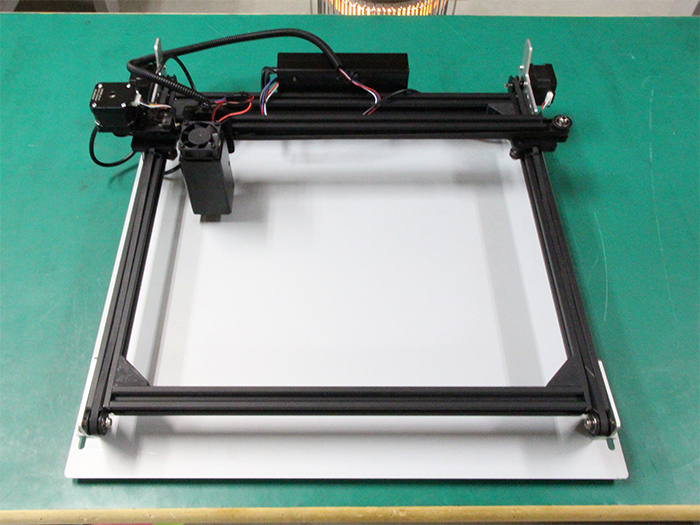 Attachment of working bed is completed.